Exquisitely handcrafted, Luna promises everlasting quality and design that will stand the test of time. When you purchase a jewellery from us you are entitled to at least a one-year warranty and a free resizing. If you need any help with regards to your warranty, feel free to contact us using the chart function!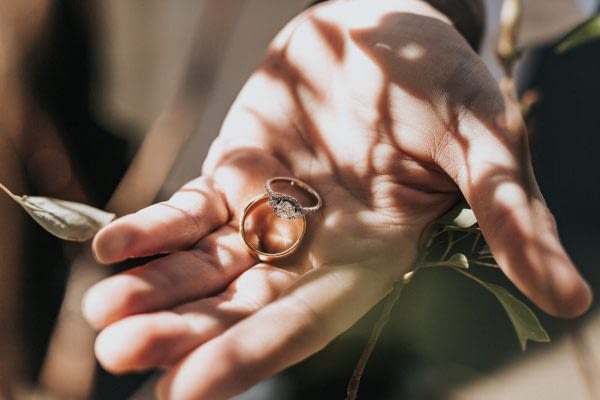 Ring Band Repair
Ring resizing
We understand that buying a ring online can be difficult, especially when it comes to choosing the right ring size. That's why here at Luna, we offer a free resizing option for your engagement rings.
Repair work on jewellery
Our craftsmen are on hand to repair your engagement ring when needed. We cover the following repair work on your jewellery: Prong repaid, prong tightening, re-tip of prongs,
Stone & Setting Repair
Stone resetting /repair damaged setting
On rare occasions, centre stones may need to be reset on the ring. The existing gem will be carefully realigned and fitted to the original placement on the ring.
Replacement of accented gems
We will perform repair works and replacement of accented gems on your ring. For example, gems on the side of pave style rings can be replaced.
Cleaning & polishing
To keep your rings in the most stunning and exquisite state possible. We offer free cleaning and polishing of your rings once a year. This complementary service not only gives your ring and gem the shine and polish it deserves but also maintenance checks are also done. This ensures that your ring will be in the best shape possible.
Service pricing and other details
Average Prices for Jewellery Services
Here are the average jewellery service prices without warranty in Singapore Dollar:
| | | |
| --- | --- | --- |
| Jewellery Services | Average Cost | With Warranty |
| Ring ReSizing ( up and down 3 sizes) | $65.00 | Free |
| Prong /Stone Tightening | $80.00 | Free |
| Stone Resetting | $200.00 | Free |
| Repair Damaged Setting | $120.00 | Free |
| Refinish and Polish | $65.00 | Free |
| Re-tip Prongs | $65.00 | Free |
| Cleaning And Polishing | $50.00 | Free |
What is not covered?
Luna's warranty is not a replacement plan, we do not cover repairs and replacement in the event of excessive treatment of the jewellery. Additionally, it does not cover:
Loss or theft of items
Damaged caused by loss, theft, excessive abuse of items
Acts of god
Maintenance must be performed on your items to keep them in a usable and wearable state.
For more details please click here.
International Customers (Outside of Singapore)
International customers are entitled to the warranty as stated on this page.
These customers will need to handle the shipping of the jewellery items to our office in Singapore to be able to use the services listed.
Please contact us for more details.